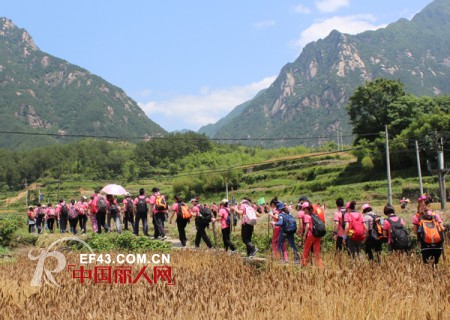 Mighty waflow water flower team, toward the goal

A good business, we must first have a good team, team building is one of the fundamental driving force for business development. waflow Shuizhonghua () belongs to the company Longzi Industry is such a focus on the company's long-term development and team building of outstanding enterprises into the May, Langzi Industry entered the 2012 "training to expand" since Shortly after the real CS and wave rafting extended travel, May 27-May 28, the company organized a team of hiking badge Hangzhou Road to expand the journey.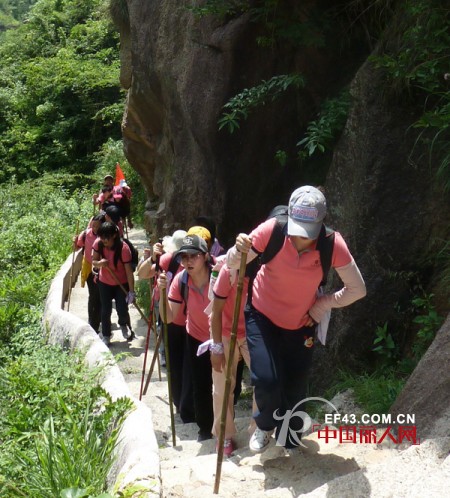 Road twists and turns dangerous, still can not stop waflow water flower staff progress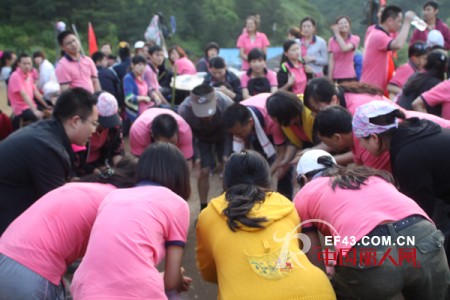 Way set a lot of expansion activities to enhance the waflow water flower team cohesion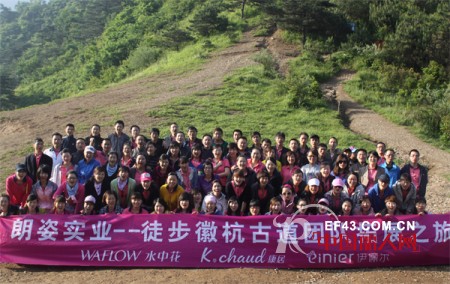 Boarded the highest point of the Hui Hang Road - blue sky concave

Hui Hang Road, the ancient merchants traders trafficking salt, tea, the only way to return to Hangzhou from Hangzhou, was named "Huadong walk boutique line," one of waflow flowers in the expansion of foreign training is walking on this trail. The theme of this training is to "walk the Huijhang Road and experience the spirit of Huizhou merchants." In order to really experience the process of Huizhou merchandising, the employees of the company are divided into 6 groups to represent different merchants and families. On the noon of May 27, Portland's six "business and trade teams" set off from Fuling Town, Jixi, Anhui Province and started the trekking tour of the Huikhang trail. All the way Shan Road twists and turns, the water is long, strange rock base barrier, the team arrived at about 16:00 the highest point of the Hugh Hang Road - blue sky concave, the brigade resides on the spot, camp, evening held a brilliant campfire. Continue to set off early the next morning, arrived at Noon on the 28th to the village after the victory of the Hang Hang Trail! During the rest of the whole walk, there are also outdoor activities such as "idioms", "99 seconds" and "road robberies". This walk through the journey, not only tempered staff's will quality, improved communication and trust, but also inspired the morale of the team and enhance team cohesion and combat effectiveness, more importantly, Lanci employees truly appreciate the merchants fear the difficulties, Perseverance and perseverance and concerted efforts to help all the spirit of harmony!
Outdoor camping is also an important project for this expansion
After a long journey, finally reached the end, waflow water flower staff cheer for victory

The rapid development of the brand and the company needs a strong team backing. To expand training is not only an important project to enrich the corporate culture, but also an important means to create a high-performance team. Langzi Industrial through lectures, development, experience courses and other training, strengthen team building, build elite team, for waflow flower brand from excellent to excellence, from domestic to international, laid a more solid foundation!

More waflow water flower information, please pay attention to the official website

We have different style of Cotton Gloves, for policeman, marching band, parade, ceremonial, uniform ect.

Material: 100% cotton

Size: S, M, L, XL

Usage: Inspection Gloves, Parade Gloves, police gloves, clown gloves, dress gloves, actor gloves, santa gloves, driving gloves, costume gloves, military dress gloves, librarian gloves, police gloves, fireman gloves, air traffic controller gloves

Cotton Gloves

Cotton Gloves,White Funeral Gloves,Camouflage Cotton Gloves,Uniform Cotton Gloves

Shijiazhuang Hongmeida Co., Ltd. , https://www.hmd-gloves.com