With the accumulation of brand culture and connotation, Umisky/beautiful world uses clothing as the carrier to interpret women's understanding and expression of fashion and beauty, and bring out your elegance and dignity.

Brand Creative Director

Mr. HARRISON WONG was a well-known fashion designer in Hong Kong. He obtained a Master of Fashion degree at London College Of Fashion, the most famous fashion school in London. He graduated with distinction as the highest honor "Distinction". Mr. Ma Weiming, Hong Kong design master and vice chairman of Hong Kong Fashion Designers Association. There have been more than 10 years of experience in men's wear. Mr. HARRISON WONG won the overall championship award in the 1996 Hong Kong Fashion Week (Hong Kong Youth Fashion Design Competition) and later won the Japan and Australian Fashion Awards GRANG PRIX CONTESST. He has also won the "Top Ten Outstanding Young Fashion Designers in Hong Kong". As a new generation of designers, Mr. Huang Yuwei has outstanding performance in design and works with a modern atmosphere. He has exhibited his works in international fashion capitals such as Paris, New York, London and Milan. He has gained a reputation in the international fashion design industry. HARRISON hopes to bring international fashion trends, foreign women's values ​​and lifestyles to China, and provide a round of visual feast for the emerging domestic independent female consumer groups, thus creating UndercoverElegance.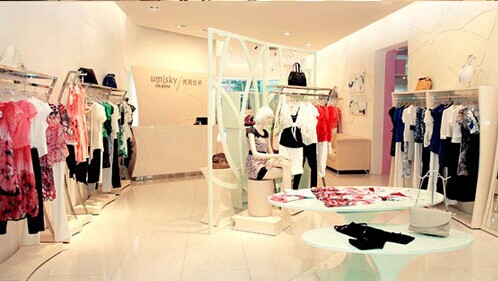 Umisky graceful world brand introduction umisky graceful world women's clothing apparel display

Brand Concept
Everyone has a beautiful world...
We have always believed that everyone has a beautiful world in their hearts.
To open up people, the world is neutral. We strive to add color to the world: beautiful scenery, beautiful mood, and a beautiful world.
In this beautiful world, every woman is the favor of the Creator, whether he is 20, 30 or 40 years old.
Each stage has a unique beauty, youthful and lively, sweet and pretty, gentle, elegant, romantic, beauty needs to be carefully created, give the right time, in the right place, for the perfect costume.

Target customer groups
She is competent, always confident, full of wisdom, energetic, passionate, energetic, radiant, energetic, passionate, and energetic. She is full of gentle charm. She is the most beautiful landscape in the city. She is the most beautiful and stylish. Exaggerating and restraining but not lost

Product style positioning
The beautiful world brand takes the fashion business wear as the leading product, its style is simple, elegant, dignified and lively, stylish, rich colors, styles are easy to match, elegant craftsmanship, highlighting the sense of product value.

Product demand: like clothing can reflect personality and distinguish it from the general public \ like a variety of fashion sense \ pursuit of affinity and leisure feeling image needs: to work mainly to cover up the body defects look more slim \ with a variety of occupations on the job occasion and image Change \ Hope to show a stylish, decent, generous and dignified personal professional image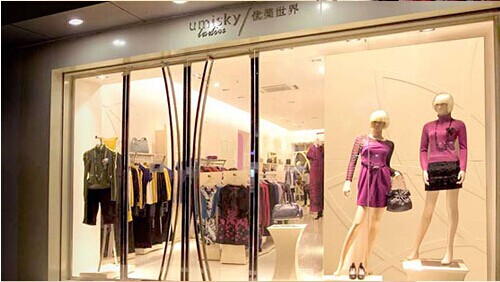 Umisky graceful world brand introduction umisky graceful world women's clothing apparel display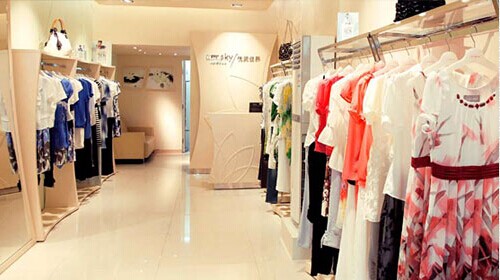 Umisky graceful world brand introduction umisky graceful world women's clothing apparel display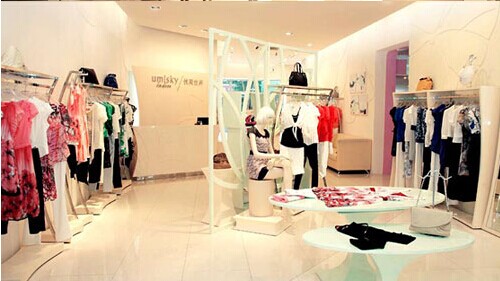 Umisky graceful world brand introduction umisky graceful world women's clothing apparel display

Store image

Qinglian spirit metaphor for the brand spirit, blooming Qinglian represents the image of the brand customer group temperament. In terms of brand quality, the store image is created with the theme of abstract art lotus and lotus leaf elements. With a feminine, capable, and intellectual style, it creates a fashionable, fresh and casual shopping environment, highlighting its artistic design. The spirit of the brand, through the entire store space, with the product interpretation, brings customers a brand new shopping experience, so that products have a sense of value....

Umisky beautiful world women's brand joined information link: http://

Desk Organizer,Pen Holder ,Desk Trays,File Holder For Desk

Nanjing Intime Import and Export co., Ltd. , https://www.china-intime.com