Angela Peng and Angelababy endorsed the adidas NEOLabel Fall and Winter Fashion Show, and adidas NEO Label launched the brand's online campaign "Playing Footwear in Control of the NEO Stage" on September 9th.

Adidas NEO Label has launched the brand "Creating Shoes with Control of the NEO Stage" on September 9th. It has received enthusiastic support from 400,000 young players across the country in three weeks. After the fierce competition, the top 10 most NEO-spirited works Has been released, the brand spokesperson Peng Yuyao and Angelababy jointly boarded in Beijing to hold the "play shoes type" autumn and winter fashion show, show NEO fans infinite modeling creativity and new autumn and winter style!

With the active dialogue with younger generations as its main goal, adidas NEOLabel's top 10 consumer creative shoe pieces for the first time from online events, together with NEO's newly installed climbing platform for autumn and winter, attracts attention with NEO giant sneakers on the stage. Previously, youthful stylings of sports, leisure, and street attitudes were presented, and the unrestricted NEO spirit was displayed in turns. The two brand spokespersons Peng Yuxi and Angelababy also led the model finale. They selected the most admired NEO shoe designs from 10 selections and revealed that the two final winners set off a climax.

Peng Yuxi said: "This time I can see so many works full of NEO spirit and vitality. It's really eye-opening! My preference is simple but I don't lose my sense of popularity. I chose Cao Yuyue's work because she used the fresh one. Green, the color level distribution is just right, and the eye-catching camouflage design of the upper, cleverly revealed that the girls are graceful but not lost handsome thoughts, coupled with bright with the same color sports clothing, is my favorite girl style."; Angelababy said: "I have participated in a lot of fashion shows. This is especially different. NEO gives young creatives the opportunity to take control of the stage. This concept makes the whole show even more interesting. I love to use bold and lively styles for shoes, and Zeng Yang's works. I was very impressed by the eye-catching contrast, the bright yellow camouflage and the dark blue tannin eye-catching, and the boys wearing the cool design and the overall sense of street feeling looked very good. It's the reason I chose him." When winning works were projected on giant shoes, the two champions couldn't hide their excitement because they got an exclusive opportunity to create a unique joint shoe for NEO together with Peng Yuxi and Angelababy.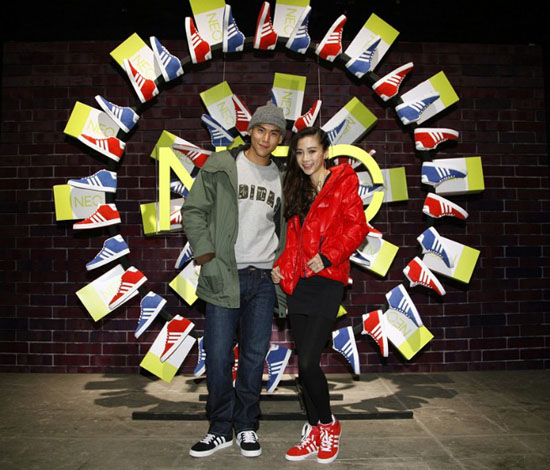 Peng Yuxi and Angelababy endorsed adidas NEOLabel's "Fashionable Shoes" fall/winter fashion show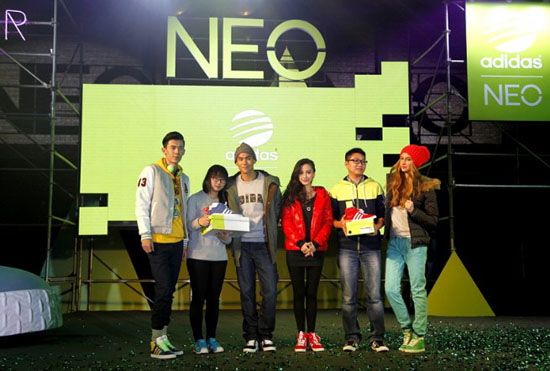 Peng Yuxi and Angelababy endorsed adidas NEOLabel's "Fashionable Shoes" fall/winter fashion show

Embroidered Flannel Coral Blanket

Winter Embroidered Flannel Blanket,Double Layer Coral Blanket,Children Velveteen Coral Fleece,Kids Flannel Heavy Embroidered Coral

Shaoxing Fangzhuo Textile Co.,Ltd , https://www.printblanket.com