" Brighter future SKYSKY & SEA" The prominent feature is her Haitian unbounded creativity and sensationalism alternative vision, full of aura, personality, love life, life infection. In the design adhere to the original works, adhere to the combination of Chinese and Western cultures, with the combination of strengthening the structure, texture in the fabric focus on touch, pay attention to the upper body effect on the process.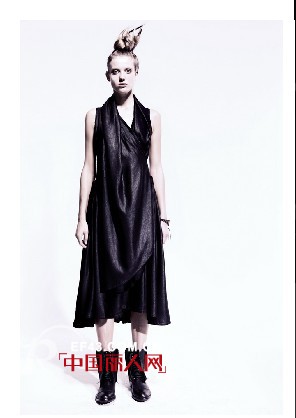 Brighter Sky SKYSKY & SEA interpretation of a connotation and temperament, a new fashion clothing culture, in the noisy and complicated city, high and broad, retrieve the self-personality. She can inspire people to pursue a beautiful life and yearn for, to make people satisfied with the self-confidence and appeal brought by clothing, allowing you to highlight another charm of women, another taste. She leads such a group of women who love life and love themselves. They pursue fashion personality, pursue beauty and unusual life style. They are confident, sometimes mysterious, sometimes spiritual, full of charm and allure. .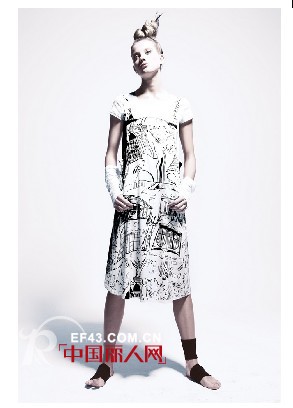 The design department of SKY & SEA is divided into A, B, C three series: A group is cool series, accounting for 25% of the goods; B group is tide series, accounting for 35% of the goods; C group is the flavor series, accounting for 40% . A series of cool series, the pursuit of cool, personality, and alternative, with free structural design fully embodies the "not the same sea of ​​bread" design concept, with individuality, alternative costume interpretation of broad style. Group B tide series, the pursuit of fashion, fashion, with the basic shape design-based, emphasizing the epidemic and current events, emphasizing the combination of board type and fabric. Group C taste series, the pursuit of femininity, soft style, with curves, simple lines designed, fabric smooth down well, simple and elegant, reflecting the sexy woman's romantic charm. Design combines Chinese and Western culture, emphasizing original design and mix and match, emphasizing material contrast, emphasizing structuralism. Brighter sky women embody the alternative fashion of women, reflect the taste of life, embody the feminine connotation, full of charming colors, representing a kind of life style and a new fashion culture.
Brighter sky women For the crowd: no boundaries, no color, no age, all the pursuit of fashion and taste, self-esteem women

The maetrial of Rayon Challis 32S is 100% rayon. Because of the material , the printing product is very vivid. The Spec. of Rayon Challis 32S is 32S*32S/66*66, and weight is 95GSM. The weight is light, and it is very easy to print because of loose fabric count. and price is cheap so it is called cheap challis too.But it is hot sale in market. It can be used to make women's clothing, women's dress, blouse and so on.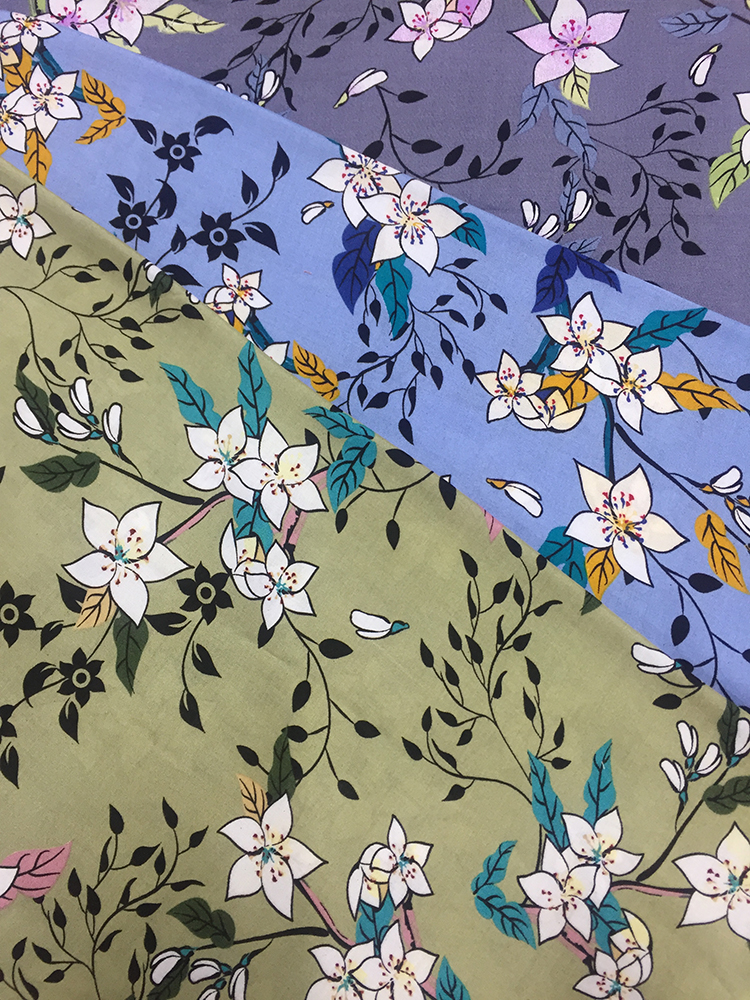 Rayon Challis 32S

Rayon Challis 32S,32S Printing Fabric,Rayon Challis Fabric 32S,32S Printing Rayon Challis

SHAOXING BAFENSE TRADING CO.,LTD. , http://www.sxbfsdesignprint.com