Lead: At the beginning, the cowboy was recognized worldwide for its heavy wear resistance. Nowadays, no matter from the T-master of the fashion industry, the fashion 'civilian leader' is willing to lift his hand with both hands: the cowboy has been 'into the' to become a fashion accessory that will never change.

Since the 2009 T stage slow heat back to the nest, perhaps more should say that the cowboy has never been neglected by the designers. The spring and summer of 2010 continues to be full of blue classics: After all, the blue cowboy is so wild, full of all kinds, each taking the necessary possibilities. This summer, if you don't want to spend much time, please feel free to choose a lightweight denim fabric, whether it is a light-weight denim open-shirt to continue the weekend casual feeling, or light cool jeans to add bows and other details to bring out the taste of high street, the size of the brand spring Summer cowboy popularity provides enough entry bricks. If you think about it a bit more, designers are rushing to announce that the denim's thinness is no longer limited to the thickness of the fabric! Because this summer, they use graceful hands to add lace and holes to the denim. The elements will cool the cowboy completely visually and completely subvert the old-fashioned concept of "denim = thick and stuffy".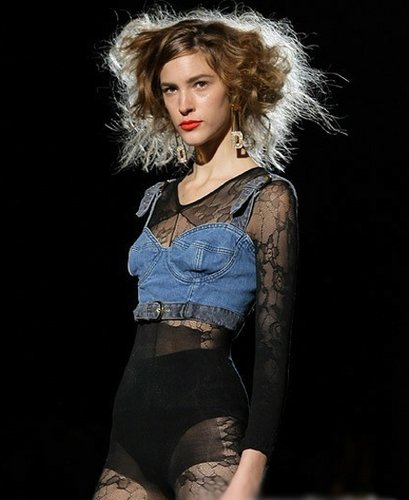 Henry Holland's exaggerated dark lace

Henry Holland's exaggerated dark floral lace is a half-heeled denim backing, which provides a witty suggestion for a cool summer.

Lace cowboy, wild and sexy intertwined

Cooling Index: ☆ ☆ ☆ ☆

The "marriage" between lace and denim is absolutely regarded as the most fantastic idea of ​​the 2010 fashion industry. For many years, the lace with the elegance of medieval nobles in Europe and the cowboy symbolizing freedom, independence, and perseverance have always been clear-cut. In the spring and summer of 2010 Paris Fashion Week, the spark between lace and denim was finally "recognized", lace sexy elegance and the whims of the cowboy perfect fusion, wiping out the romantic "blue spark", people continue to delusional Incomparable.

Diesel's high-end denim brand Diesel Black Gold took the lead in breaking the silence. The designer gently covered a thin layer of lace on the "short hit" cowboy, concealing the cowboy's edge under the enamel lace and interpreting "sexy" to everyone. Connotation. On the other hand, although it is a young brand, House of Holland, which originated from the wave of the British it boy's hand, is as bold as it has always been, and insists that the cowboy "beyond" the lace, trying to hide in the heart of a woman. Perseverance and personality are displayed in front of the world.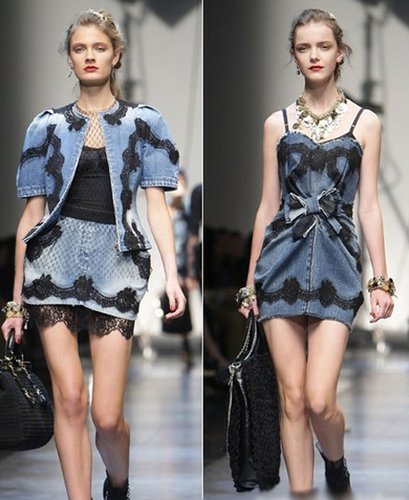 Dolce&Gabbana Denim Dress

Dolce & Gabbana Denim Dress Embellished with South European Religious Lace and Ornate Accessories

Of course, Dolce & Gabbana can't help but mention that Dolce & Gabbana has always been tireless to show women's sexy charm. In this spring and summer collection, women's beautiful lines are carefully outlined with handmade slim black lace-inspired slim denim skirts. lace elegance rolled into one, it seems to brave perseverance and elegant full reproduction of medieval chivalry. D & G, who is wrapped in a modern metropolitan label and adhering to the "big cowboy spirit," added a layer of white lace to the clavicle of the denim jumpsuit. This "bull" is still wild, but it is also more than one. The docile and fresh and elegant.

Leather Wrap Bracelet,Leather Beaded Wrap Bracelet,Beaded Leather Bracelets

Lefeng Jewelry Co., Ltd. , http://www.gz-jewelry.com